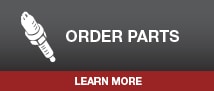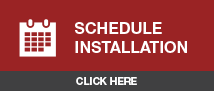 The battery in a vehicle serves a very important function, and without it, the vehicle will not be able to start. For this reason, if you have been experiencing slow cranking, or suspect that your battery may be having an issue, have the vehicle's battery diagnosed by a professional technician at Teague Toyota.   

At Teague Toyota, our technicians are highly trained in performing comprehensive electronic battery diagnostic checks so that your battery won't leave you stranded.  

If replacement is needed, trust the Toyota name with our Toyota TrueStart TM battery.  These batteries meet or exceed Toyota's high standards for quality and exceptional reliability. Not to mention they come with a great warranty too!   

Come see us at Teague Toyota when you need assistance with checking or replacing your battery.  Make an appointment online or give us a call today!

Service Hours
Monday

7:30 am - 5:30 pm

Tuesday

7:30 am - 5:30 pm

Wednesday

7:30 am - 5:30 pm

Thursday

7:30 am - 5:30 pm

Friday

7:30 am - 5:30 pm

Saturday

Closed

Sunday

Closed